NOTICE!!!
- - THE POST IS NOW OPEN EVERY DAY OF THE WEEK. - -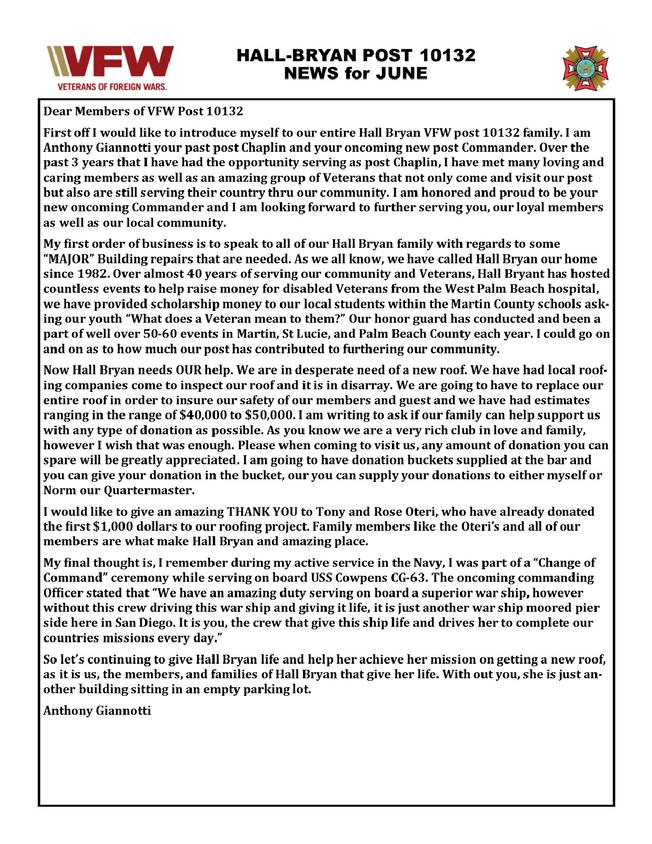 June 2021
JUNE 2021 MEETING SCHEDULE
-Cooties Meeting, Monday, 6/7, 5:31
-No Auxiliary Meeting in June or July
-House Committee Meeting, Tuesday 6/15, 3:00 4:30
-Post Meeting, Thursday 6/17, 6:30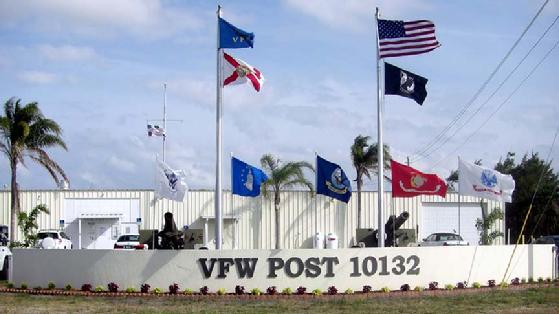 Hall-Bryan VFW Post 10132, Hobe Sound, Florida



Hall-Bryan VFW Post 10132, Hobe Sound, FL

-

Serving the Veterans of Foreign Wars in Martin County, Fl. Military veterans and their spouses, sons and daughters are welcome to be a part of our Post. The letters "VFW" symbolize volunteerism and community service. The VFW mission is to "honor the dead by helping the living" through veterans' service, community service, national security and a strong national defense.



Help us complete our Memorial dedicated to the Veterans!